KRISTINE DIANE (FULTON) LAMENDOLA
Celebration of Life!
August 2, 2014 2pm- 5pm 7816 Bond Dr. Roscoe, IL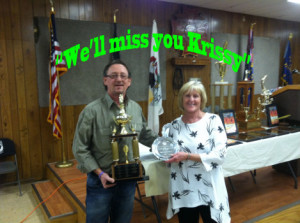 Kristine Diane (Fulton) LaMendola
Jun. 21, 1955 – May 31, 2014
Memorial service to be held at a later date
Kristine D. LaMendola (nee Fulton)
Kristine LaMendola, beloved mother, grandmother, daughter, and sister, died Saturday, May 31, at the age of 58. Born June 21, 1955 in Rockford to John and Marilyn (Manson) Fulton. Kris was a nurse at St. Anthony Hospital and formerly at Rockford Memorial Hospital.  She was devoted to her patients and committed to organ donation and rescuing puppy mill dogs.  She had recently semi-retired and found a new passion in traveling abroad, gardening, reconnecting with friends, and raising her chickens.
Grandma Krissy will forever be a strong and positive force for her children, grandchildren, and everyone she knew—she is our guiding light in stormy weather, the one person who will always listen and never judge. She was a best friend to all, sweetness and light, with a loving heart and an infinite amount of patience and kindness.  Her happiness and joy was electrifying, it will be greatly missed and fondly remembered, yet we take solace in knowing she is forever with us as our guardian angel.
She is survived by her four children, Nicholas (Jabez) LaMendola, Adam (Rebekah) LaMendola, Angela (Jay) Gilbert, and R.J. LaMendola; fiancé, Steve Ruhmann; parents, John and Marilyn Fulton; sisters, Karen Fulton and Lori (Carl Bloomer) Fulton; sister-in-law, Angela Fulton; five grandchildren, Alivia, Gianna, Preston, Parker, and Benton; nephews, Jared and Nathan; and nieces, Jordon and Lindsey.  She was preceded in death by her two brothers, Douglas and Gregory Fulton.
Because some of her loved ones were also seriously injured in the automobile accident that took her life, a celebration of Kris's life is postponed until a later date. In lieu of flowers or memorials, please sign up on the Illinois Organ/Tissue Donor registry in honor of Kris.